Warranty Information
Warranty Issues
We at Fitness Equipment Warehouse are constantly striving to improve the level of service we provide to our clients and to this end we have enclosed a convenient link to the main suppliers of the equipment we provide, as they have a dedicated service technician and warranty Site.
In order to assist you in the unlikely event that your equipment develops a problem please follow the enclosed list as this is the most efficient way of activating a request for the product, so you will need to provide the following:
Your name, address, and contact number.
Your email address.
The original receipt for the purchase.
The model purchased.
The serial number.
Date of purchase.
A brief report on the fault with the machine or product.
Please Note:
Treadmills – 85% of the problems that incur with treadmills is usually caused by owners assembling the machines incorrectly, a common fault is a trapped wire leading to the top monitor whereby the continuity is broken due to the wires being trapped and severed, and a fault is displayed on the monitor. Please note this is not a warranty issue.
General Equipment – Another common fault is small items thought to be missing in the packaging when assembling, most manufacturers use expanded polystyrene to pack and protect the equipment and it generally has little pockets and small items are stored within. These items can unintentionally be thrown out with the rest of the packaging. So be careful to check before reporting the items missing. Other errors include bolts used in the wrong locations, stripped threads, crank arms and pedals.
Please Note:
Most manufactures warranties only apply to the first owners and do not apply to second-hand equipment or resold equipment and do not cover:
Any damage caused by improper use or user negligence.
Damage caused by connecting your product to the wrong power source.
Defects caused by the user when assembling the machine.
Lack of general maintenance or failure to service or lubricate the equipment as recommended.
Damage caused by lack of proper maintenance in accordance with the user manual.
Normal wear and tear.
A domestic product used in a commercial application.
Fitness Equipment Warehouse have enclosed the following equipment suppliers to enable our clients easy excess to the company dedicated websites when a warranty or service is required.

Click on the below link for more details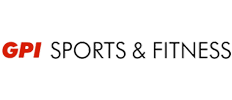 Click on the below link for more details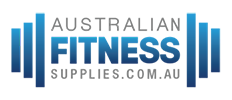 Click on the below link for more details
Click on the below link for more details
Click on the below link for more details
Click on the below link for more details